m

Line 18:
Line 18:
 

|1=[[File: star.png|15px|link=]] Featured Item}}

 

|1=[[File: star.png|15px|link=]] Featured Item}}

 

{| style="padding: 0px; small-caps;"

 

{| style="padding: 0px; small-caps;"

−

| valign="center" |[[File:Feathered Tiara.png|left|thumb|65x65px]]The [[Feathered Tiara]] can be obtained for 1200 tickets at the [[Forest]] Prize Booth during [[The Fair 2017]].  

+

| valign="center" |[[File: .png|left|thumb|65x65px]]The [[ ]] the [[]] [[ 2017]].  

 

|}

 

|}

 

{{Template:Header|[[File:map_icon.png|13px|link=]] Map}}

 

{{Template:Header|[[File:map_icon.png|13px|link=]] Map}}

Line 70:
Line 70:
 

|1=[[File:Unlock_icon.png|15px|link=]] Codes}}

 

|1=[[File:Unlock_icon.png|15px|link=]] Codes}}

 

{| style="padding: 0px; small-caps;"

 

{| style="padding: 0px; small-caps;"

−

|[[File:Betahatshirt.png|centre|thumb|75x75px]]

+

|[[File:.png|centre|thumb|]]

 
+

|There are currently no limited time codes available check the link below for all available codes.

−

|The [[Beta Hat T-Shirt]] and [[Ocean Blue]] can be unlocked by using the code '1MILLION'. Happy 1 million penguins, everyone!

 
 

|}

 

|}

 

For all the current codes, [[Codes|click here]].

 

For all the current codes, [[Codes|click here]].

Line 77:
Line 77:
 

{{Template:Header|[[File:Poll_Icon.png|15px|link=]] Poll|15px}}

 

{{Template:Header|[[File:Poll_Icon.png|15px|link=]] Poll|15px}}

 

<poll>

 

<poll>

 
+

Are you excited for the Halloween Party?

−

Was The Fair 2017 worth the wait?

 
 
+

I'm very excited!

−

It's great! It was definitely worth the wait.

 
 
+

I'm quite excited

−

It's alright.

 
 
+

I Don't know

−

It's not that great.

 
 
+

Not excited

 

</poll>

 

</poll>

 
 
---
Revision as of 10:00, 16 October 2017
Template:Header
| | |
| --- | --- |
| | Welcome to the Club Penguin Rewritten Wiki! We currently have 5,124 articles of information, but we're still missing lots of pages! We're always open for help. |

The Halloween Party 2017 starts on October 25 and ends on November 5. It's unknown what mascots will visit yet.
For all events in 2017, click here.
Template:Header
Error: Image is invalid or non-existent.
| | |
| --- | --- |
| | There are currently no limited time codes available check the link below for all available codes. |
For all the current codes, click here.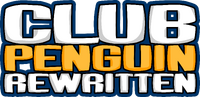 Club Penguin is a registered trademark of Disney Canada Inc. The Club Penguin Rewritten Wiki is in no way affiliated with Disney or Club Penguin.
Community content is available under
CC-BY-SA
unless otherwise noted.