Template:Header
| | |
| --- | --- |
| | Welcome to the Club Penguin Rewritten Wiki! We currently have 4,643 articles of information, but we're still missing lots of pages! We're always open for help. |
The Color Vote 2017 begins on June 28 2017 to June 4, 2017. Vote for your favorite color!
For all events in 2017, click here.
Template:Header
| | |
| --- | --- |
| | The MP3000 can be unlocked by using the code "MUSICJAM" from 17th July to unknown. |
For all the current codes, click here.
What color are you going to vote for at the Color Vote 2017?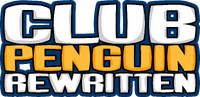 Club Penguin is a registered trademark of Disney Canada Inc. The Club Penguin Rewritten Wiki is in no way affiliated with Disney or Club Penguin.