(55 intermediate revisions by one other user not shown)
Line 1:
Line 1:
−

<mainpage-leftcolumn-start />{{Header

+

<mainpage-leftcolumn-start />

−

|1=[[File: Magnifying_Glass_Pin.png|15px|link=]] Explore}}

+

|[[File: .png|]] Explore}}

 
⚫
−
 
 
+

{{WSection2|[[File:Grey Pilot's Jacket.png|50px]] Item of the Week|Template:Itemoftheweek|}}

−
 
 
+

{{WSection2|[[File:map icon.png|40px]] Map|Template:HomepageMap| }}

−

{| style="padding: 0px; small-caps;"

 
 
+

{{WSection2|[[File:pencil icon.png|35px]] Recent Activity|Template:SmallFeed}}

−

| valign="center" |[[File:Puff.png|thumb|250x250px]]

 
 
+

{{WSection2|[[File:Newshomepage.png|40px]] Wiki News|Template:WikiNews|}}

−

| '''Welcome to the Club Penguin Rewritten Wiki! '''We currently have {{NUMBEROFARTICLES}} articles of information, but we're still missing lots of detail! We're always open for help.

 
 
+

{{WSection2|Other Wikis|Template:OtherWikis}}

−

{{Home-Portal}}

 
−

|}

 
−
 
−
 
−

{{Header

 
⚫
 
−

{| style="padding: 0px; small-caps;"

 
−

| valign="center" |The [[Winter Fiesta 2018]] will be arriving on January 18 and will be ending on January 25. 

 
−

|}

 
−

For all events in 2018, [[List of Parties and Events in 2018|click here]].<br />

 
−

{{Header

 
−

|1=[[File: BHoodieIcon.png|25px|link=]] Featured Item}}

 
−

{| style="padding: 0px; small-caps;"

 
−

| valign="center" |[[File:Pinata.png|thumb|left|77x77px]] The [[Piñata]] is a [[furniture]] that can be bought in the [[Better Igloos]] catalog for 300 [[coins]]. It was released in the [[Better Igloos Jan'18|Jan'18]] issue.  

 
−

|}

 
−

{{Template:Header|[[File:map_icon.png|13px|link=]] Map}}

 
−
 
−
 
−
 
−

<center>

 
−

<imagemap>

 
−

File:Cprmap_2017_april.png|600px

 
−

poly 296 364 407 367 560 387 584 498 285 504 283 417 [[Town]]

 
−

rect 611 24 716 105 [[Dojo Courtyard]]

 
−

rect 703 131 834 225 [[Mine Shack]]

 
−

poly 680 385 679 425 711 438 724 473 666 505 600 475 603 435 630 425 635 397 663 387 [[Snow Forts]]

 
−

poly 559 238 603 259 659 257 683 240 756 315 718 362 529 362 512 327 525 260 [[Ice Rink]]

 
−

poly 321 169 400 163 465 228 375 283 278 275 287 183 [[Ski Village]]

 
−

poly 170 194 327 34 482 136 317 194 [[Ski Hill]]

 
−

poly 100 212 152 250 233 346 68 404 76 259 [[Beach]]

 
−

poly 144 461 280 494 202 606 40 551 98 469 [[Dock]]

 
−

circle 800 560 36 [[Igloo]]

 
−

poly 747 366 907 368 996 393 996 494 759 500 744 385 [[Plaza]]

 
−

poly 810 268 91 272 1004 308 995 366 796 336 812 290 [[Forest]]

 
−

poly 903 180 971 185 1018 216 955 272 874 231 895 196 [[Cove]]

 
−

poly 977 148 1067 154 1091 207 1017 205 953 169 [[Ice Berg]]

 
−

desc none

 
−

</imagemap>

 
−

</center>

 
−
 
−
 
−
 
−

{{Header

 
−

|1=[[File: pencil_icon.png|15px|link=]] Recent Activity}}

 
−
 
−

{{SmallFeed}}

 
−
 
−

<br />

 
 

<mainpage-endcolumn />

 

<mainpage-endcolumn />

 
⚫
 
 
 
+

{{WSection2|[[File:Game Emoticon.png|40px]] Play Club Penguin Rewritten Now!|Template:Playnow|}}

⚫
 
−

{{Header|1=[[File: Game_Emoticon.png|15px|link=]] Play ''CP Rewritten'' Now}}

+

{{|[[File:.png|]] ' }}

 
⚫
−

<span class="fadeout" style="position: absolute; width: 240px">[[File:Play Now 1.png|240px|link=https://play.cprewritten.net/|Play Now]]

 
 
+

{{WSection2|[[File:Unlock icon.png|40px]] Current Codes|Template:UnlockItemsOnline}}

−

</span>

 
 
+

{{WSection2|[[File:Light Blue Penguin Skating.png|45px]] Twitter|Template:Twitter}}

−

<span class="fadein transition-quick" style="width: 185px">

 
 
+

{{WSection2|[[File:Poll Icon.png|40px]] Wiki Poll|Template:HomepagePoll}}

−

[[File:Play Now 2.png|240px]]

 
 
+

<mainpage-endcolumn /><br style="clear:both;" />

−

</span>

 
−
 
⚫
 
−

<nowiki/>

 
−

{| style="padding: 0px; small-caps;"

 
−

|-

 
−

|[[File:Red shovel pin.png|centre|thumb|64x64px]]

 
−

|The [[Red Shovel Pin]] is hidden at the [[Lodge Attic]] from January 3 to January 17.

 
−

|}

 
−

{{Header

 
−

|1=[[File:Unlock_icon.png|15px|link=]] Codes}}

 
−

{| style="padding: 0px; small-caps;"

 
−

|[[File:Unlock icon.png|thumb|51x51px|centre]]

 
−

|There are currently no limited time unlockable codes. Check the link below for all the available codes.

 
−

|}

 
−

For all the current codes, [[Codes|click here]].

 
−
 
−

{{Template:Header|[[File:Poll_Icon.png|15px|link=]] Poll|15px}}

 
−

<poll>

 
−

It's nearly Fiesta time! Are you excited for the Winter Fiesta?

 
−

Yes!

 
−

Perhaps...

 
−

Sigh.. Just another party to go by.

 
−

</poll>

 
−
 
 
 
 

<mainpage-endcolumn />

 

<mainpage-endcolumn />
---
Revision as of 10:57, 24 January 2020

Explore
Welcome to the wiki for the free to play MMO game, Club Penguin Rewritten!
We were founded on February 18, 2017, and are still thriving today.
We currently have 5,124 articles of information, but there's lots you can do to contribute!
---

See more pages

Parties and Events

The Fair 2020 | PARTY | September 29, 2020 - October 8, 2020

---
Map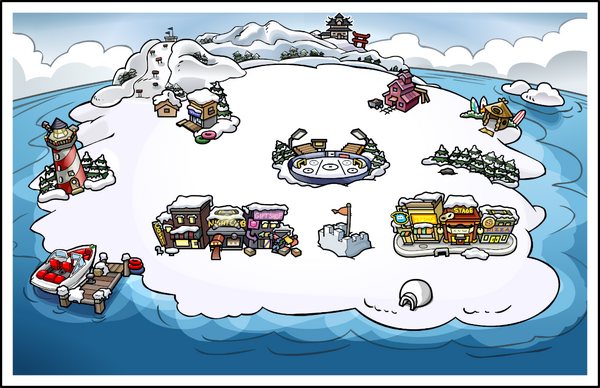 Recent Activity

Wiki News
Hey Penguins of Club Penguin Rewritten Wiki,
The April Fools Party is due to start next Thursday (March 26), and we're looking for a new themed wordmark to use for the duration of the party.
Entries ar…
Other Wikis

Club Penguin Rewritten Archives
Club Penguin Rewritten SWF Archive

Pengur Wiki
The Official Wiki for Pengur
Play Club Penguin Rewritten Now!

Twitter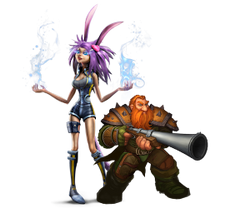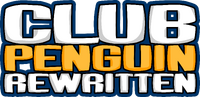 Club Penguin is a registered trademark of Disney Canada Inc. The Club Penguin Rewritten Wiki is in no way affiliated with Disney or Club Penguin.
Community content is available under
CC-BY-SA
unless otherwise noted.